Innovative app instead of paper-based maps.
We take your building to the smartphone.

How? There is nothing easier than this! You send us your building layout and we will translate it into a mobile Indoorguide.
The guide is based on the building data and destinations are endued with texts, pictures, and videos. In a nutshell: the guide provides all necessary information at one glance – for your pocket.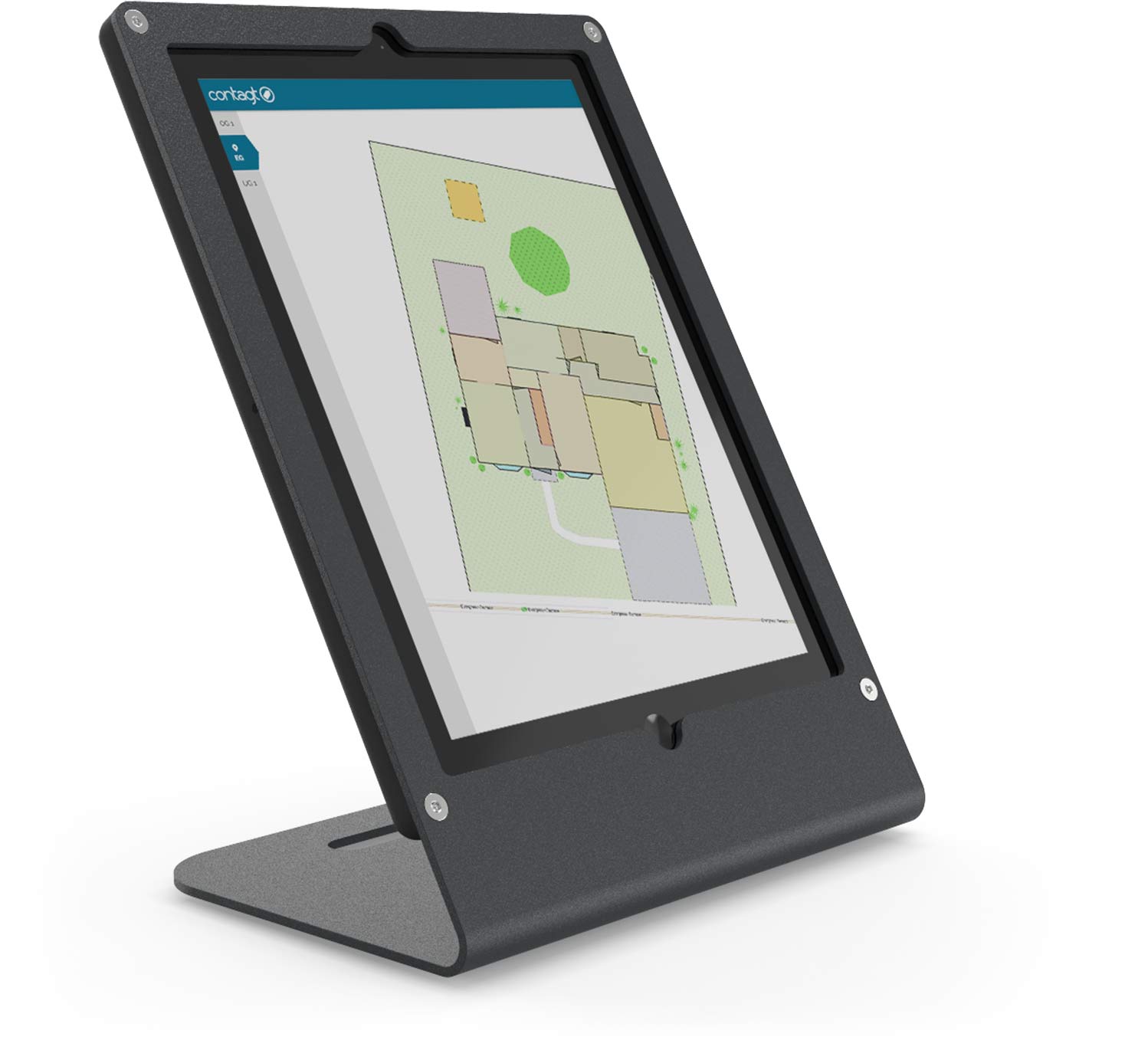 Search machine and interactive guide.
With contagt, buildings will be navigable.

Find your way more comfortably: Destinations within the building can be chosen via a free text search or via an index in list form.
contagt's intelligent routing algorithms show the best way to reach your destination. They also allow you to navigate across various floors as well as across whole indoor and outdoor areas.
Live-positioning without GPS or internet service.

The newly developed contagt CPS-technology identifies the accurate location in the building without any internet or GPS service – with an accuracy of up to 1-2 meters.
The icing on the cake: the system does not need any expensive special hardware. It enhances the already existing labeling with QR/NFC tags and combines these with little bluetooth transmitters. Additionally, WiFi signal patterns as well as smartphone sensors support the calculations.
Software, hardware, service.
contagt is a complete solution for your building.

contagt works across platforms with a common foundation for data. It connects stationary terminals, mobile apps (Android/iOS), and a web interface, which allows you to integrate and analyze your data. As a full-service-provider, contagt provides you with the software, indoor-configurations as well as QR/NFC tags and bluetooth transmitters from a single source.




QR and NFC. For a lightning-fast localization.

contagt's passively transmitting QR/NFC tags are the foundation for a visible and intuitive system.
Actions can be triggered simply through scanning (QR) or touching (NFC). In this way, you are able to load Indoorguides, localize, or save your current position. Constant clicking and searching are thus things of the past.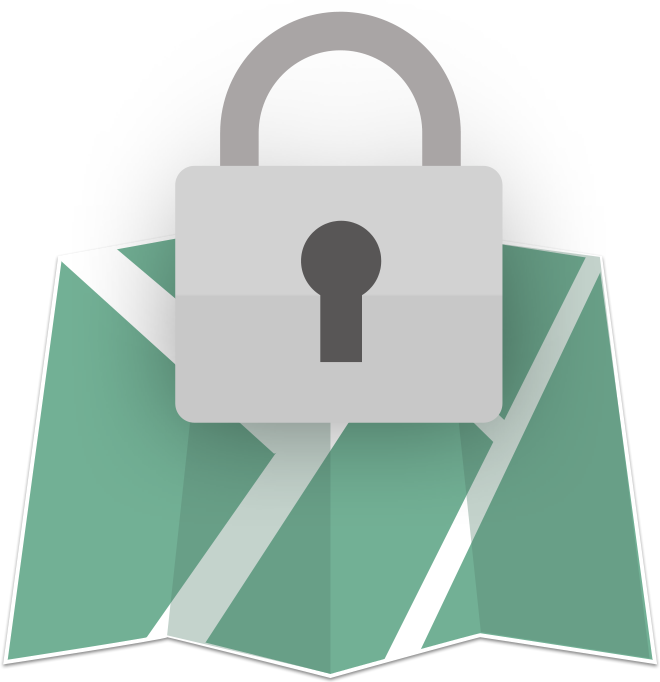 OpenStreetMap and opt-in.
Ensuring highest data protection.

The contagt solution is based on the open project OpenStreetMap (OSM) and completely forgoes commercial map services. Data sovereignty stays with the building operators.
Absolutely no personal data are collected from users. The system only starts if the user explicitly agrees to opt-in. Analyses of any kind are completely anonymized and comply with the strict German data protection regulations.
REST API and libraries.
For adaption, extension, integration.

contagt Indoorguides adapt completely to your corporate identity using your company's colors, logos, and pictures. The REST API allows you to enhance contagt's functionality and to connect it to existing sytems.
You already have your own app? Excellent! The navigation functionality can be integrated easily with our CPS-libraries (available for Android and iOS) – completely free in the set.
Terminal
Multilingualism: Help your foreign visitors by offering search-functionality in their own national language.

Interactive directory: Present all your employees or companies in your building in the scrollable tile screen mode.

Information to go: Destinations have their own profile and individual QR codes – by scanning, you are able to receive routes on your smartphone.

Slide-show: The welcome screen allows you to show various photos of your building in a slide-show modus.

Screensaver: The terminal display can switch itself off automatically at certain times in order to save energy.

Environmental protection: contagt means no more printing, no more paper chaos, no more correcting, no more waste.

Free choice of hardware: iPad, tablet, or large touchscreens? For contagt, there are various display options available!
Apps
Intuitive indoor map: No more disorientation. contagt's building maps are movable, zoomable, rotatable, and clickable.

More safety: In case of an emergency, the contagt app serves as a "rescue plan for the pocket" or e.g. points out locations of defibrillators.

Accessibility: contagt allows individual routing (e.g. elevators instead of stairs) depending on user properties.

Voice output: For better orientation for people with visual impairments, the contagt app is ready for audio output.

Spontaneous use: Indoorguides can be loaded either in advance from a list of buildings or on-site via scan/touch.

No waiting: Thanks to their small size of only 150-300 KB, the Indoorguides are available on the smartphone within seconds.

Access protection: Indoorguides can be provided with a password and a time limit in order to restrict data access.
Infrastructure
Easy installation: QR/NFC tags and bluetooth transmitters ("iBeacons", BLE) can be individually combined in the building.

No powerlines necessary: contagt tags are passive adhesives, bluetooth transmitters are battery-powered (runtime: 3-4 years).

Update per click: Assignments can be added via the backend functionality. Tags and beacons stay unchanged.

Digitization service: Only paper maps at hand? No problem! contagt is able to transfer analogous material into digital indoor guides.

Various locations: contagt supports an unlimited number of buildings which can be administrated centrally.

Rights management: Maps or even sections of the maps can be made visible only for authorized users. There is no need for publication.

High-security hosting: contagt is operated in high-security data centers and complies with enterprise-level data protection requirements.