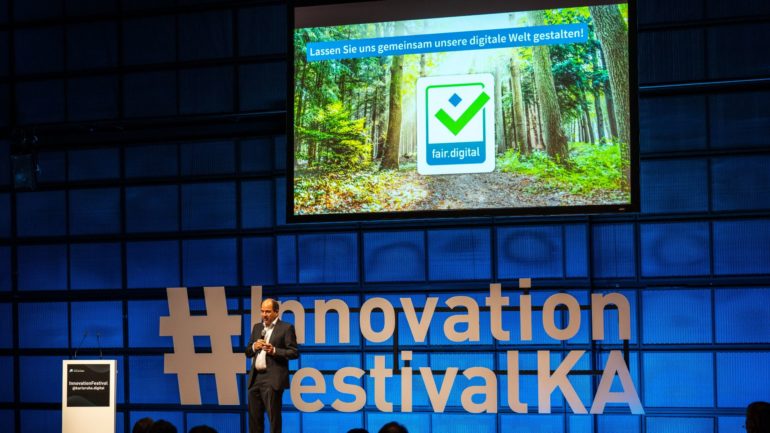 The newly founded non-profit association fair.digital e.V. has set itself the goal of strengthening Europe's digital sovereignty. contagt is one of the first companies to be recognized by the initiative as being particularly fair and data protection compliant.
Dangerous platform monopolies
"Surveillance capitalism" increasingly threatens people's freedom. In recent years, digital platform monopolies have emerged that lead to excessive data collection and behavioral analysis. Often these services do not sufficiently meet European data protection requirements. Recently, this was also criticized by Germany's data protection officers at the Data Protection Conference 2020.
"Organic seal for digital products"
As part of a European counter-movement, the association's board member Martin Hubschneider presented the fair.digital seal of quality on October 16, 2020 as part of the InnovationFestival @ karlsruhe.digital. Similar to the organic seal for food, this seal of approval is intended to provide guidance for buyers of IT products and services.
Data protection, transparency, and fairnesss
Three key keywords are essential for fair.digital certification: data protection, transparency, and fairness. Accordingly, the products are assessed on the basis of seven criteria, including of course compliance with the EU GDPR. But also the obligation to data economy, the transfer of user data only with consent and simple data protection settings for end users are among the central attributes.
Prominent seal community
contagt GmbH is one of the first fair.digital companies to be awarded. This is no surprise, because contagt has been committed to data protection since it was founded. The pioneering role is now confirmed by the certification – together with other products from well-known software manufacturers such as Nextcloud, Open-Xchange, CAS Software, and GRÜN Software. "We are very pleased that our ongoing data protection efforts are recognized with this quality seal," said Johannes Britsch, CEO of contagt GmbH.
All certified companies and further information such as current terms and conditions and solution-related fair.digital manifestos can be found on the website https://www.fair.digital.