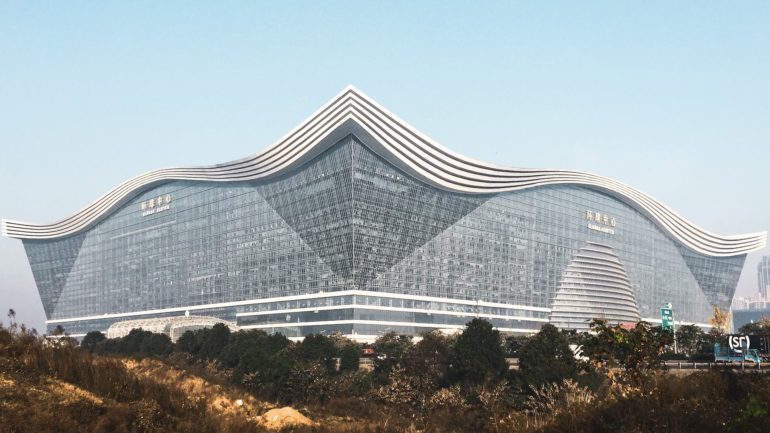 Most of us know that the Burj Khalifa is the tallest building in the world. But what are the largest buildings in the world in terms of useful area? We have collected the top 5 with the largest floor space. Most of us have probably never heard some of the buildings. Now it's time, here they are:
5. CentralWorld in Bangkok (Thailand)
CentralWorld consists of 550,000 sqm of shopping center with more than 500 stores and 830,000 sqm of complex. In addition to the 5-star hotel Centara Grand with 57 floors and a conference center it also includes 80,000 sqm of office space. Of course, cinema, ice ring and bowling alley are available for family visits. In 1990 it was still called World Trade Center, then it was renamed to Central World Plaza in 2002 and finally received the name CentralWorld in 2005. Every year, the outdoor area is used for Bangkok's largest New Year's Eve party.
4. Royal FloraHolland in Aalsmeer (Netherlands)
Built in 1972, FloraHolland in Aalsmeer is listed as the world's largest commercial building in the Guinness Book of Records and acts as an auction center for the international flower and plant trade. The usable area is almost a million sqm. A total of ca. 20,000 different kinds of flowers are sold to ca. 5,500 customers every day. While the flowers and plants to be auctioned are physically moved around the room for assessment, around a third of the flower trade is now digital.
3. Dubai Airport
Dubai International Airport is the most important international airport in the Middle East and one of the world leaders in international traffic. Terminal 3, completed in 2003, is one of the largest terminals worldwide with a usable area of over one million sqm. T3 is directly connected to Terminal 1 – this results in a longitudinal axis of almost 1.8 km! The total usable area is 1.5 million sqm.
2. Mecca Royal Clock Tower Hotel in Mecca (Saudi Arabia)
The Abraj Al Bait Towers with the central skyscraper, the Mecca Royal Clock Tower Hotel, are right next to the Holy Mosque, which contains the Kaaba. At 601 meters and 120 floors in 2011, the skyscraper is the third tallest building in the world after the Burj Khalifa in Dubai and the Shanghai Tower. The luxury hotel can accommodate up to 30,000 people on a usable area of 1.57 million sqm. Another record: the largest clock in the world crowns the hotel tower.
1. New Century Global Center in Chengdu (China)
China managed to build the number one in just three years: The New Century Global Center, completed in 2013, is a multifunctional building primarily for shopping and entertainment. It is five times the size of the largest building in Europe (by the way, this is the Parliament Palace in Bucharest). With a floor area of 200,000 sqm and a usable area of 1.76 million sqm, the New Century Global Center houses a shopping center and a huge water park with a beach and artificial sun – as a contrast program, an ice rink. There is also a church, a cinema with 14 screens and two five-star hotels.