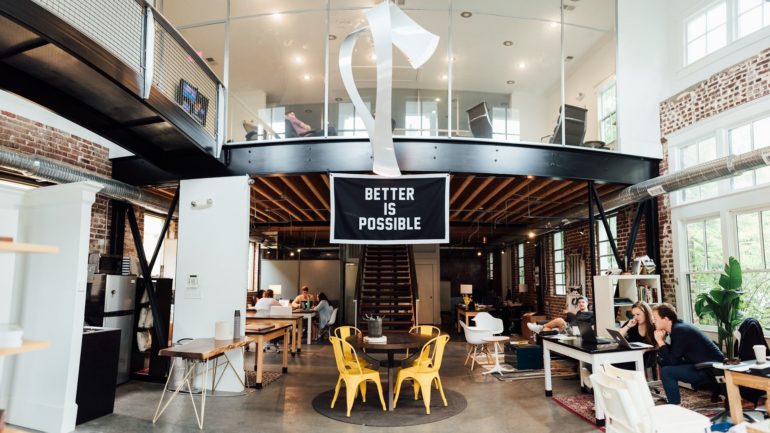 All over the world, offices that look completely different from what previous generations envisioned under "Workplace" are currently being created. The reasons for this: New Work, New Office and Smart Office. But what exactly do these terms mean?
New Work: The socio-cultural dimension
New work means adapting to the opportunities that arise from the global and digital age. In connection with flexible modes of working, New Work stands for job sharing or agile working methods such as Scrum. For others, New Work is the collective term for meaningful work – this most closely corresponds to the definition of the term founder Frithjof Bergmann. New Work is the work that a person really wants. The style of work is not a process, but rather a question of culture, attitude and leadership. This also includes considering employees as the greatest good. In the narrower sense, it can even mean that employees can decide on their working hours, places of work or performance and learning goals themselves.
New Office: the architectural dimension
A special office architecture is required to implement New Work in companies. It should support the exchange between employees and generally ensuring well-being. This is where New Office comes in. Mostly synonymous terms are Open Office, Open Workspace, Open Space or Office 4.0. They all describe the spatial design: no lockable individual offices, instead space for encounters in kitchens, cozy sitting areas with lounge character, desk sharing (no more fixed desks), writable walls for brainstorming etc. The work in the New Office should therefore be more varied and come along with higher quality of life.
Smart office: the technical dimension
In order to realize the advantages of the New Office, technical aids should be used. Otherwise the new office can quickly end in frustration among the workforce: the open office layouts result in a higher background noise, constantly occupied conversation rooms annoy teams, and flexible workplaces mean that colleagues have difficulties to find each other. The Internet of Things (IoT) and smartphone apps solve these problems: navigation apps such as contagt show trouble-free routes and offer location sharing so colleagues can be easily found in real time. In addition, resources such as meeting rooms can be booked and sensors can be connected to the solution for temperature control. Et voilà, the office has become a smart office!