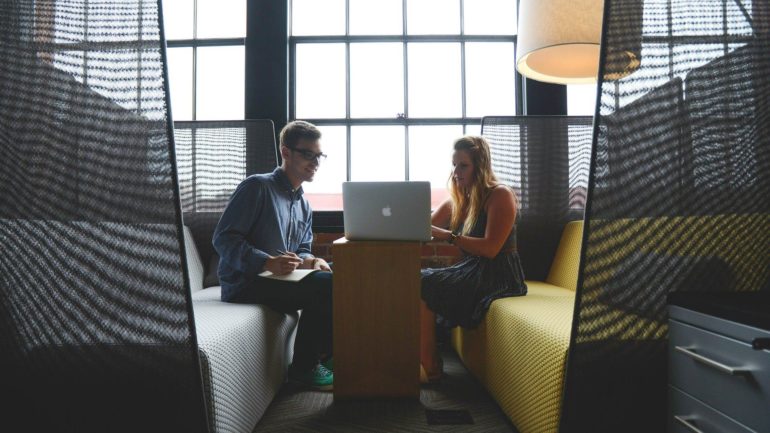 As home office obligations come to an end, many companies are currently starting to bring their employees back to the office. In some cases, the workforce is in favor of this. After all, it brings a bit of normality back into everyday life. In other cases, however, there are concerns about whether working in the office could pose an increased risk of infection.
After more than a year of Corona-related breaks, everyone involved agrees on one thing: working in the office will probably never be the same again. What has changed? And how can a safe and productive restart succeed?
Hybrid work as a long-term trend
The biggest change concerns the place of work. Hybrid work arrangements are on the rise. Most companies plan to maintain this mix of home office and on-site days after the pandemic.
The first step was to make working from home possible. Companies have purchased laptops, introduced video conferencing software and collaboration tools, and trained employees accordingly.
A second implication has been mostly overlooked so far: The typical office is undergoing an almost dramatic transformation as a result of hybrid work.
When only part of the workforce comes to the office every day, not as much office space as before is needed. As a result, companies are downsizing and reorganizing their offices. The focus is on flexible room concepts. Employees should be able to choose their seats freely and work comfortably. The goal is a high employee experience. On the other hand, the optimization of office space is being pushed: This primarily includes managing utilization and automating processes on site.
Smart support is necessary
For this change to succeed, new tools are required. These tools should both support employees and cover smart office. They should be mobile-friendly, take various stakeholder groups into account and ensure the highest level of data protection. A typical scope of functions therefore includes:
Digital maps and guidance: The heart of such solutions is an interactive processing of the office floor plan. With this, the various functions are controlled. At the same time, employees can use the digital map and a routing function to navigate within the building and share their location with others.
Occupancy detection/presence detectors: Sensors installed within rooms detect the presence of people. This data is used both to regulate crowds (e.g. via a traffic light display) and for analytics.
Room bookings/check-ins: Microsoft Office, Google Calendar or similar systems provide room and seat bookings. These systems must be connected so that live states are displayed on the map. In addition, bookings can be captured via scanning a QR/NFC tag at the workplace or automatically via sensors.
Digital signage: In addition to the smartphone, information should also be accessible via stationary displays. Screens at entrances to meeting and conference rooms can display existing room reservations or visualize routes for visitors in the reception area.
Location-based automation: Connected lighting, thermostats, measurement of oxygen concentration and humidity – through Internet of Things (IoT), processes and devices are regulated automatically. Classic example: When an employee leaves a room, lights automatically turn off.
Are you also facing similar challenges? Then get in touch with us! Our platform covers the points described and helps to organize your office in a smart and future-proof way.