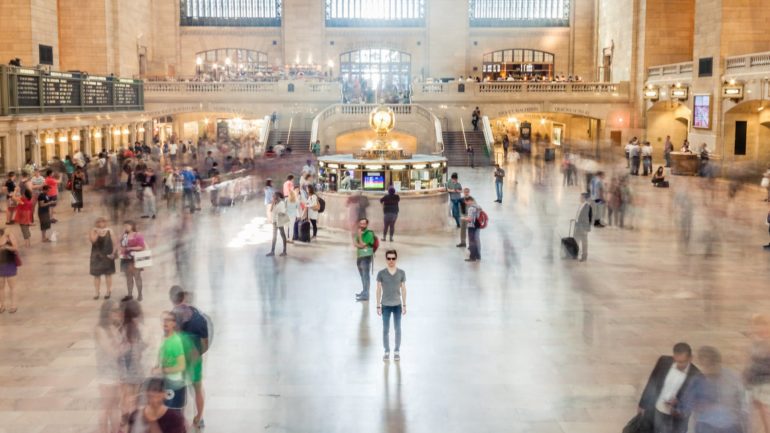 There are around 37 million blind and 124 million visually impaired people worldwide. Thanks to ever-advancing technology, the smartphone is becoming an important everyday helper for people with visual impairments, which has become indispensable to them. They are already benefiting from the accessibility features that iOS and Android bring with them: letters are read aloud, colors are communicated and much more. However, these assistants are not always sufficient.
Hurdles in everyday life
Particularly in large buildings and at bus stops, blind people are always dependent on outside help. Daniel K. tells us: "We blind people use our smartphones all the time. At bus stops and entrances to stations, basic audio information on my mobile phone would make my life much easier: Which train is in front of me? Where is the information desk or the toilet?"
Our project
To solve this problem, we work together with the Federal Ministry of Transport on a new research project. The guidance system to be developed is intended to improve accessibility in public transport and to give blind people an overview in order to be able to act independently here as well. Together with test persons it is planned to pilot a prototype in Mannheim. If you also want to participate, we are at your disposal!