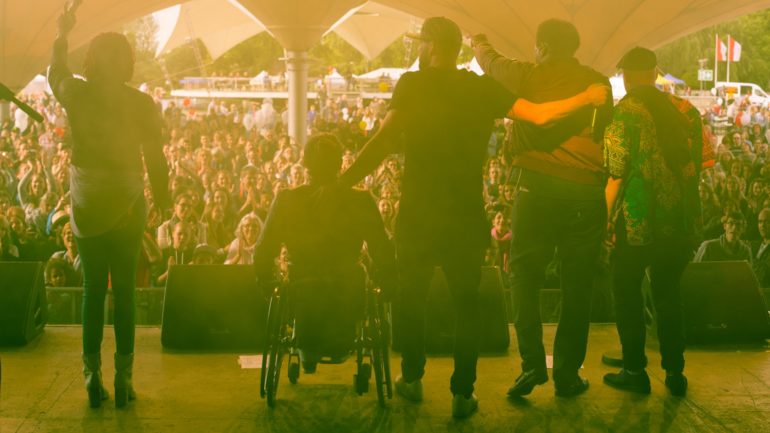 On 25 May 2019 around 30,000 guests will celebrate the 20th "Day of Encounter" in Cologne's Rheinpark. Europe's largest inclusive family festival brings people with and without disabilities together to enjoy the varied programme of music, theatre, poetry and artistry. There will be numerous programmes at various stands, from sign language workshops to archery for young and old. The aim is to integrate inclusion even further into society and to exchange ideas in a friendly atmosphere.
We are also attending!
With approximately 200 exhibitors, three show stages and many attractive programs distributed on the large area, one can lose track. This is where contagt gets involved. As a sponsor of the event, we provide a mobile guide that allows visitors to easily reach the desired stands. Once the destination has been selected, the guests are navigated in a simple and precise way using the smartphone app.
The integrated audio playback is particularly exciting. Blind and visually impaired people can have the stage programme read to them or be guided through the events of the Landschaftsverband Rheinland (LVR) to the exact meter. With the fully accessible app, everyone can explore the festival easily and focus on the main goal of the event: Bringing people together.
Further Information
Event page: Tag der Begegnung
Facebook page: Tag der Begegnung Fanpage