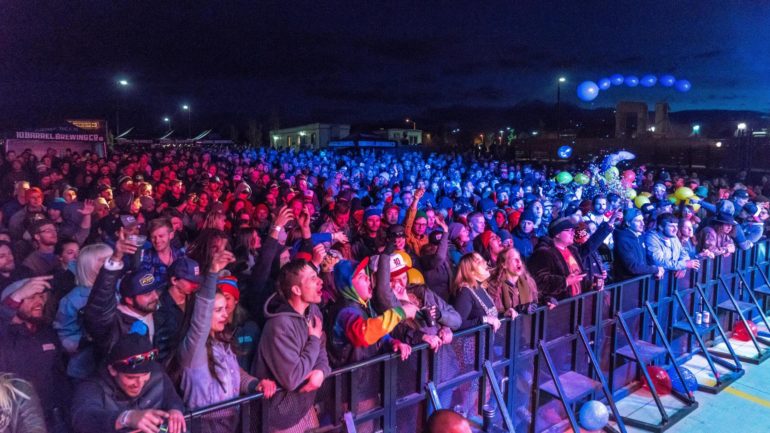 Being able to quickly share one's location with others can be extremely handy, e.g. to find friends in a huge festival area. Previous systems use a display of various pins on a digital map for location sharing. However, this is not very intuitive. During usage, it often leads to confusion and misunderstandings.
AR as a user interface
In the AR Share project, we are pursuing a new approach to location sharing. Augmented reality (AR) plays a special role here: instead of pins on a complex map, users should simply move their smartphone around and find their friends nearby on an AR overlay on the camera image. The smartphone serves as a search lens in the real world.
Focus on data privacy
Another special feature of AR Share is that the location is shared within a closed system with a defined group of people, location and time period. The user has full control at all times over with whom and for how long they share their live location.
In addition, the system does not use US-based mapping services such as GoogleMaps. It therefore fully complies with European data protection guidelines.
Positioning via Galileo
The project is supported by the European Space Agency (ESA). Various satellite positioning systems will be combined for the positioning, including the Galileo system from Europe. The project will also test the extent to which AR data can be used for location sharing. This approach has the potential to significantly increase positioning accuracy at close range and in environments that are not covered by satellites.